Appreciating What's Important To You.
Vol 1. Issue 2
Where wealth endures for generations.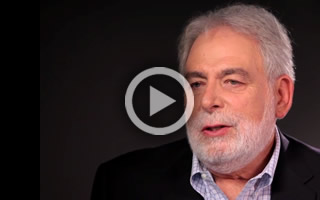 Many of us probably know a family of means who within a generation or two found themselves back at "square one". Unfortunately, this scenario is all-to-often the case when it comes to affluent families.
Of course there are many facets to preserving and growing wealth, but without a doubt, one of the most important is finding a favorable environment that offers expanded flexibility, optimal tax savings and maximum protection. For many wealthy individuals and families the road map to this type of environment leads to Nevada.
Recognizing the importance of a tax-advantaged environment for our clients, The Whittier Trust Company of Nevada, Inc. was established in 1995. Since that time, Nevada has continued to pass increasingly progressive laws, which have enhanced the already significant tax advantages and the superior benefits available. The compelling solutions a Nevada situs offers, allows us to provide "the ultimate protection" in the words of one of our clients. To learn more about what ultimate protection means to this client, please view his candid video at whittiertrust.com/Nevada or click on the video above.
Our location,
your advantage.
The Nevada Advantage is your advantage. Whittier Trust's Nevada trust situs allows you to avoid state tax and enjoy benefits such as greater asset protection and the ability to prospectively modify existing trust documents to reflect changing laws and circumstances.
Nevada's numerous benefits include:
No state income tax on individuals, business entities, or trusts
No state transfer taxes
No inheritance taxes
Protection from federal or state transfer tax or state income tax for dynasty trusts through a perpetuity period of 365 years
Protection from personal creditors through a Domestic Asset Protection Trust
Adoption of the Uniform Prudent Investor Act that measures performance on an entire portfolio
Ability to convert an income interest into a unitrust interest
Recognition of the use of directed trusts and trust protectors
Ability to appoint, or "decant", property or assets from one trust to a second trust to take advantage of changes in law or resolve problems or issues in existing documents
In the past, Delaware was also considered an advantageous location to form and manage trusts due to their experience with corporations. This is no longer the case, Nevada's progressive laws now actually match or surpass Delaware's. Add Whittier Trust of Nevada's 20 plus years of experience, convenient location for clients who reside in the West and a streamlined integrated approach and you have all the elements necessary to grow and perpetuate your wealth for generations.