VOLUME 2 ISSUE 6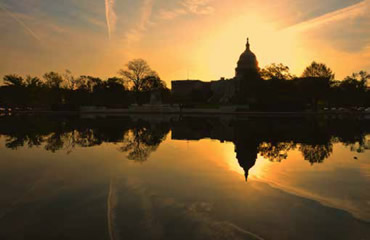 2018 TAXES:
A SUMMARY OF THE NEW
TAX BILL SIGNED INTO LAW

President Donald Trump has now signed the tax bill that Congress passed on December 20. We have summarized key provisions of the new bill below. The changes will first be applied to 2018 taxes and are largely expected to benefit many of our clients.
The estate tax exemption for individuals doubled from $5.5 million to $11 million. This means that couples will now be able to exempt $22 million from estate tax. The estate tax rate remains at 40% for estates in excess of the aforementioned thresholds.
The tax rates on qualified dividends (15%), long-term capital gains (20%) and the net investment income tax (3.8%) remain unchanged.
The limit for charitable contributions to public charities is increasing from 50% to 60% of Adjusted Gross Income ("AGI"). Contributions exceeding 60% of AGI may be deducted over the following five years. This is a favorable change for many of our clients.
The highest individual tax rate is decreasing from 39.6% to 37%.
The Alternative Minimum Tax ("AMT") exemption was increased from $84,500 to $109,400 for married filing joint taxpayers, with a phase-out threshold of $1 million. For single filers, the exemption will increase from $54,300 to $70,300 with a phase-out threshold of $500,000. This is a highly favorable change for many taxpayers currently subject to AMT.
The deduction for state and local taxes is now limited to $10,000. The impact of this change will likely be muted for taxpayers previously subject to AMT.
The mortgage interest deduction will be limited to the first $750,000 in loan balances, down from $1.1 million.
529 savings accounts can now be used to cover the cost of sending a child to a public, private or religious elementary or secondary school. Tax-free distributions for K-12 expenses are limited to $10,000 annually – this limitation does not apply to qualified higher education expenses.
Taxpayers making an IRA-to-Roth conversion will no longer be able to reverse the change and avoid the resulting tax liability. This means that you should carefully review your options before making a conversion.
Business and rental income (passive and non-passive) from partnerships, S corporations and dividends from REITs are eligible for tax rates as low as 29.6% (instead of individual tax rates), which will generally result in savings for our clients.
The corporate tax rate was reduced from 35% to 21%.
Liquid assets that are held by businesses overseas and repatriated will be subject to a one-time tax of 15.5%.
The implementation of a new territorial corporate tax system vs. the current global system will generally discontinue the double taxation of foreign profits brought to the U.S.
Investment and Wealth Management Services are provided by Whittier Trust Company and The Whittier Trust Company of Nevada, Inc. (referred to herein individually and collectively as "Whittier Trust"), state-chartered trust companies wholly owned by Whittier Holdings, Inc. ("WHI"), a closely held holding company. WHI may utilize the services of its subsidiary, Belridge Capital, LLC, an SEC registered investment advisor, to provide sub-advisory services for certain accounts and proprietary private fund investments.
This paper is provided for informational purposes only. The views expressed by Whittier Trust's Chief Investment Officer are as of a particular point in time and are subject to change without notice. The information and opinions presented herein have been obtained from, or are based on, sources believed by Whittier Trust to be reliable, but Whittier Trust makes no representation as to their accuracy or completeness. Actual events or results may differ materially from those reflected or contemplated herein. Although the information provided is carefully reviewed, Whittier Trust cannot be held responsible for any direct or incidental loss resulting from applying any of the information provided. Company references are provided for illustrative purposes only and should not be construed as investment advice or a recommendation to purchase, sell or hold any security. Past performance is no guarantee of future results and no investment strategy can guarantee profit or protection against losses. These materials may not be reproduced or distributed without Whittier Trust's prior written consent.
"…we generally expect these changes to benefit our clients and their portfolios."
"The limit for charitable contributions to public charities is increasing from 50% to 60% of Adjusted Gross Income ("AGI"). Contributions exceeding 60% of AGI may be deducted over the following five years."