Nepal Earthquake Relief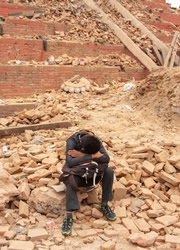 We have received many calls from clients expressing the desire to help with the situation in Nepal, but the options can be confusing. Few organizations are capable of getting on site and offering all the infrastructure and services needed both short and long term to help those in need. Below we are offering up a couple of terrific organizations who can do both.
International Medical Corps' extensive experience in the region includes emergency responses to the '05 Pakistan earthquake, the Haiti '10 earthquake, the '11 Japan earthquake and tsunami, the '13 Indian cyclone and '13/'14 cyclones in the Philippines. Since 1984, International Medical Corps has helped tens of millions of people in over 70 countries, delivering emergency relief and training valued at $2 billion.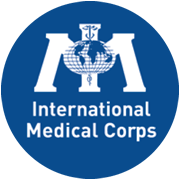 With a staff of more than 7,800 worldwide – 96% of whom are recruited locally – International Medical Corps ensures that the knowledge required to prepare for and respond effectively to an emergency remains anchored in the community and residents can better respond should disaster strike again.
The two recent quakes (7.8 and 7.3 magnitude) have decimated homes, roads and entire villages, leaving over 14,000 injured, more than 7,240 dead, and over 2.8 million displaced. Powerful aftershocks continue to strike areas already reeling, resulting in additional injuries, building damage and avalanches. International Medical Corps Emergency Response Team (ERT) is deploying mobile medical units (MMUs) to provide emergency care and vital relief supplies, including medicine, hygiene kits, shelter materials, blankets and water purification supplies. MMUs are a completely self-reliant, agile platform consisting of a doctor and nurse or midwife that can serve up to 200 survivors a day in the most hard-to-reach neighborhoods and villages. International Medical Corps is working in close coordination with the Nepalese Ministry of Health to expand the scope, reach and number of MMUs; launch large-scale hygiene education campaigns and distribution of hygiene kits; and has already broken ground on the construction of latrines in displaced persons (IDP) camps in Kathmandu, reaching an estimated 10,000 people. In tandem with the emergency response, International Medical Corps is training local health workers and supporting the rehabilitation and reactivation of health facilities and the healthcare system, helping Nepal build back stronger.
To find out more, click on www.InternationalMedicalCorps.org
American Red Cross

Red Cross Nepal Response & International Services Overview: Following the magnitude 7.8 April 25th earthquake, the May 12th 7.3 magnitude earthquake, and the dozens of resulting aftershocks, the American Red Cross is working with the Nepal Red Cross and its global Red Cross partners on a coordinated and comprehensive international response. To date, we have committed an initial $5 million to support the global Red Cross network to meet the emergency needs of earthquake-affected populations in Nepal. Red Cross activities are focused on emergency health, shelter, and livelihoods, as well as reconnecting families, providing safe and dignified burials, and supporting Nepal Red Cross preparedness and response capacity. We have also deployed a total of 10 disaster specialists to date to cover a wide variety of relief and response activities.
Hundreds of millions of people are affected by disasters like these each year. Tragically, it is often the world's most vulnerable people—those living in extreme poverty and the disenfranchised—who suffer the greatest disaster impacts. The increased frequency and severity of natural disasters as well as population growth and urbanization are creating an even more perilous environment. In this troubling context, the American Red Cross through its International Services initiative continues to work around the world and around the clock to provide the full gamut of disaster cycle services, from preparedness to relief to recovery.
HOW TO HELP
GIVE: Help people affected by disaster by contributing to International Services, supporting relief efforts, such as those in Nepal, by mailing a donation to: American Red Cross Los Angeles Region: 11355 Ohio Avenue, Los Angeles, CA 90025 or by contacting: Erin O'Toole: erin.otoole2@redcross; (310) 613-5269 or Christina Gerstle: (310) 569-6579; christina.gerstle@redcross.org.