The Nevada Trust Advantage –
New Developments
This year The Whittier Trust Company of Nevada, Inc. celebrates its 20th year of operation as a licensed private trust company in the state of Nevada. We have grown to become the largest full service multi-family office operation in the state with over $5 billion in assets under management/advisement. Our Nevada subsidiary has become a key component in offering wealthy families the optimal tools to maximize inter-generational wealth transfer.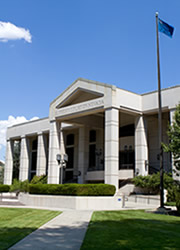 Nevada's appeal as a situs for trust administration has recently been strengthened. In a unanimous opinion issued on March 26, 2015, the Supreme Court of the State of Nevada ruled in the case of Bullion Monarch Mining, Inc. vs. Barrick Goldstrike Mines, Inc., 131 Nev., Opinion 13 affirming the state legislature's 365 year perpetuities law. This decision helps cement Nevada as one of the foremost dynasty trust jurisdictions by removing any doubt as to the validity of its 365-year rule against perpetuities and may, in fact, give Nevada a desirable advantage over states lacking such a ruling.
For more information on the benefits of Nevada domiciled trusts, see the following brochure: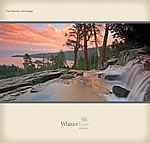 The Nevada Advantage Brochure
Note: The Whittier Trust Company of Nevada, Inc. is a wholly owned subsidiary of Whittier Holdings, Inc., a Nevada corporation.
Our Nevada trust capabilities provided by The Whittier Trust Company of Nevada, Inc. represent only one of the many services we offer our clients. We understand that each client's circumstances, immediate desires and long-term goals are unique to them. Accordingly, Whittier Trust offers custom tailored solutions to meet these unique needs and challenges from its broad array of services including:
Investment Management
Trust Services
Family Office
Philanthropic
Real Estate & Energy
For more information about office locations and services, see our website at: www.whittiertrust.com
Or, please contact us to schedule an appointment for a personal consultation.