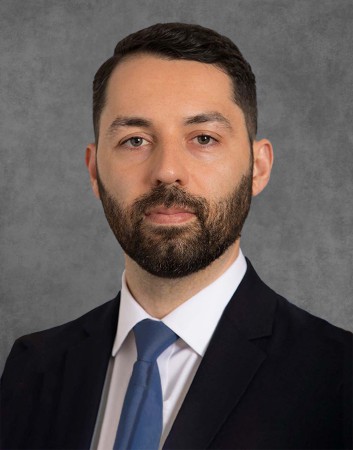 Justin Madrid
Vice President, Client Advisor
South Pasadena, CA
Justin Madrid is a Vice President, Client Advisor in Whittier Trust's South Pasadena office, where he manages the complex needs of affluent individuals and families. He is responsible for assisting in the administration of trusts, oversight of family foundations, and estate planning. He provides tailored family office services to Whittier Trust clients.
Justin's most recent experience was as a Vice President, Trust Advisor in Comerica Bank's San Diego office. Before joining Comerica Bank, he was a Wealth Strategies Analyst with Bank of America Private Bank in San Diego. Justin's experience gives him a wide range of expertise in trust and estate planning and developing and preparing financial plans and analyses for ultra-high net worth clients.
Justin holds a Bachelor of Business Administration in Trust and Wealth Management from Campbell University located in North Carolina and holds the Certified Trust and Financial Advisor (CTFA™) designation.