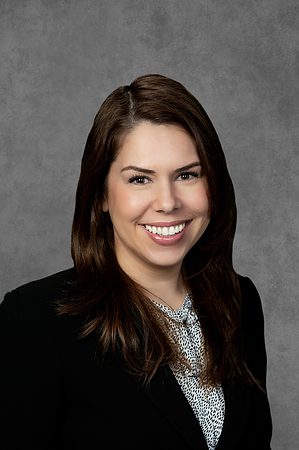 Lindsey M. Cisneros
Vice President, Client Advisor
South Pasadena, CA
Lindsey Cisneros is a Vice President, Client Advisor in Whittier Trust's South Pasadena office. Lindsey works directly with clients to ensure the appropriate administration of fiduciary and investment agency accounts. She develops and maintains relationships with banking, insurance and accounting personnel to facilitate and coordinate the financial activities of our clients.
Prior to joining Whittier Trust in 2007, Lindsey was the Branch Office Administrator at Edward Jones Investments office in Orange County, where she was responsible for the branch's client services, operations, compliance, and marketing. Before working at Edward Jones, Lindsey began her career in marketing with Alliance Environmental Group.
Lindsey graduated magna cum laude with a Bachelor's degree in Psychology from the California State Polytechnic University, Pomona and is a member of the Psi Chi International Honor Society in Psychology. Lindsey is a graduate of the Cannon Financial Instituteʹs Trust School and holds the Certified Trust and Financial Advisor (CTFA™) designation. She uses her education to understand our clients' values and goals and to work toward positive solutions with their families. She is a member of the Los Angeles Estate Planning Council and is involved with the music ministry and the board of the church she attends with her husband and two little ones.