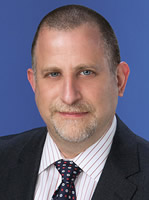 Carl P. Pierleoni
Senior Vice President, Chief Risk & Compliance Officer
Los Angeles Office
Carl is the Chief Risk & Compliance at Whittier Trust. His responsibilities include overseeing Whittier Trust's compliance program, as well as leading enterprise risk management efforts.
With over 25+ years of experience in wealth management, Carl is an insightful compliance expert with in-depth knowledge of fiduciary administration and applicable laws, rules and regulations. In his prior positions with Zions Bancorporation and BOK Financial, and most recently with Union Bank, Carl designed and implemented risk-based compliance and audit programs covering fiduciary and asset management services.
Carl holds a Bachelor of Business Administration from Iona College, Hagan School of Business and is a graduate of the New York State Banking Association's trust and estate schools. He is an active member of The Fiduciary and Investment Risk Management Association, Inc. (FIRMA).