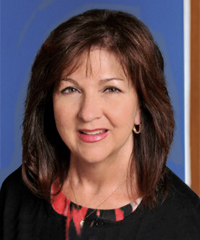 Marie R. Dawson
Senior Vice President, Client Advisor
Nevada Office
Marie is a Senior Vice President, Client Advisor with the Whittier Trust Company of Nevada. Marie provides financial and fiduciary services to high net worth individuals and their families and works closely with multi-generational relationships including grantors, trustees, beneficiaries and business owners. She works extensively with her clients in the areas of trust and agency administration including document review, fiduciary accounting, investments, finance, real estate, taxes and estate planning.
Marie has over 25 years in the trust and fiduciary services industry. Prior to joining Whittier Trust, she was a Director, Trust and Estate Settlement Services with BMO Private Bank, Minneapolis, MN and had prior work experience as a Managing Director – Personal Trust for US Bank Private Client Group, Denver, CO and a Personal Trust Team Leader for Wells Fargo Private Bank, Denver, CO.
Marie received her Bachelor's degree in Social Welfare from the University of Kansas, Lawrence, KS and holds the Certified Trust and Financial Advisor (CTFA™) designation.  Marie has served on the Executive Leadership Team of the American Heart Association's Go Red for Women and was a past board member of Warren Village, Denver, CO.