Whether you have a summer beach house or a portfolio of commercial real estate, choosing the right trustee is key to ensuring real estate investments are effectively managed.
"Real estate is one of the largest asset classes in the world, and billionaire families have been created through the passing down of real estate," said David Dahl, president and CEO of Whittier Trust Company and Whittier Holdings. "That's why it's critical to have a business succession plan in place."
But often people wait until an event occurs, like illness or death, to put that plan in place. This can make it tough for a trustee to get up to speed on the specifics of the property, or to know the background needed to deftly manage the asset for beneficiaries. That's why it's a good idea to have a set plan and understand the responsibilities a trustee will uphold. Here are five things to keep in mind when appointing a trustee.
1. Do they have the capacity to handle interpersonal disputes?
Everyone in your family may get along well, so at first glance it may seem relatively straightforward for them to manage a vacation property within an estate. But that may not be the case a generation down the line when you may have 10 or 15 people, including grandchildren and children's spouses, who all have a different vision of how they want to maintain the property. In these cases, said Dahl, a professional trustee can act to arbitrate and ensure the property continues to be used in line with your wishes.
2. Do they have the bandwidth to take on trustee duties?
Overseeing real estate is a big responsibility that requires ongoing maintenance and connections to professionals, including property managers, attorneys and bookkeepers. Does your trustee have the capacity to manage this?
"We've seen clients who have grown their property portfolio their whole lives," said Dahl. "They may now have multiple residential or commercial buildings, but for them, the process is instinctual. They know their team, they know their tenants, and it may only take a few hours a week to oversee."
But that may not be the case for a trustee, even if the trustee is familiar with the business. In these cases, it may be a good idea to consider a professional trustee, who has the expertise and ability to devote the time and attention to your portfolio needs.
3. Can they do what's best for the future of the property?
Some people may be reluctant to consider hiring a professional trustee, or a trustee outside the family, because they worry that their family may lose control of the property. But the right trustee will ensure that decisions surrounding the property will be in the best interest of all beneficiaries. Dahl pointed to an example of an heir who wanted to open a deli on the bottom floor of a residential building.
"By asking about a business plan, trustees could assess how that move could impact the property," he said. The right trustee will be able to add similar guardrails as heirs consider how the property will evolve over time.
4. Do they have a network of professionals, including tax attorneys, readily available?
One common scenario Dahl and his colleagues regularly see is estate property transfers triggering property tax reassessments. In some cases, in high-cost areas, Dahl has seen property tax bills balloon from several thousand dollars to $30,000 or higher. A corporate trustee, for example, will be able to guide your beneficiaries through tax law, connect them to relevant attorneys and help guide estate planning before an event occurs. Similarly, a professional trustee can tap in to necessary resources to manage and maintain properties, potentially saving your heirs time and money in the long run.
5. Do you have a plan in place if that trustee is no longer able to oversee your real estate holdings?
Choosing a trustee will have a ripple effect down the generations. Which is why it's a good idea to have plenty of time to make the choice. This way, the trustee can gain a deep understanding of your holdings, your family and your wishes long before they are needed. You also have a chance for your beneficiaries to meet the trustee and understand how they will be overseeing the portfolio.
"What we've seen time and again is that transparency regarding trustee choices and wishes leads to greater unity and harmony down through the generations," said Dahl.
An estate planning lawyer can ensure that your family retains control over the trustee in some way. For example, a remove-and-replace clause can allow your heirs to change trustees if the relationship is no longer working, but having a professional trustee in place will minimize disruption and can make a smooth transition more likely down the line than a relative might.
Written in partnership with Forbes BrandVoice.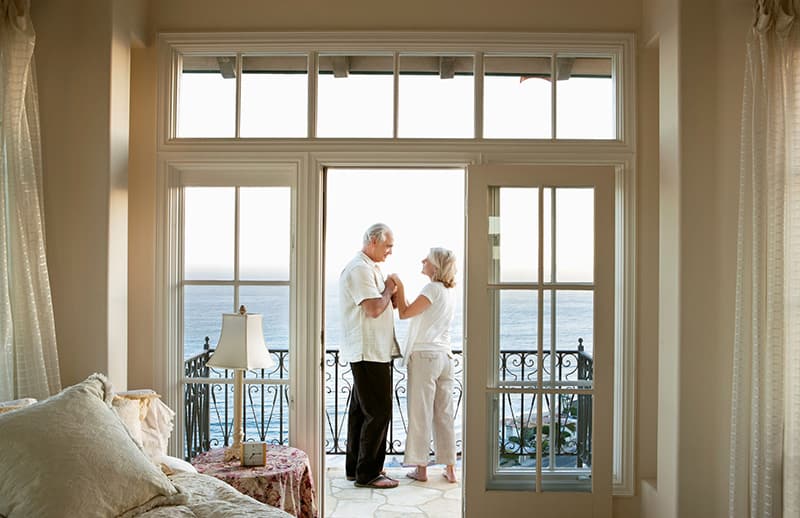 From Investments to Family Office to Trustee Services and more, we are your single-source solution.