As you may have heard, Equifax, one of the three major credit bureaus, experienced a massive data breach. The hackers accessed people's names, Social Security numbers, birth dates, addresses and, in some instances, driver's license numbers. They also stole credit card numbers for about 209,000 people and dispute documents with personal identifying information for about 182,000 people.
As one of the three nationwide credit-reporting companies that track and rates the financial history of U.S. consumers, Equifax is supplied with data about loans, loan payments and credit cards, as well as information on everything from child support payments, credit limits, missed rent and utilities payments, addresses and employer history, which all factor into credit scores.
Unlike other data breaches, not all of the people affected by the Equifax breach may be aware that they're customers of the company. Equifax gets its data from credit card companies, banks, retailers, and lenders who report on the credit activity of individuals to credit reporting agencies, as well as by purchasing public records. Since Equifax is a credit reporting agency, we understand that you may not necessarily be notified if you were affected by the breach.
Equifax has created a special security site, https://www.equifaxsecurity2017.com, to check your potential impact. Scroll to the bottom of the page and click on "Potential Impact," enter some personal information and the site will tell you if you've been affected. Be sure you're on a secure network (not public wi-fi) when you submit sensitive data over the internet. We understand that Equifax is offering one year of free credit monitoring and other services, whether or not your information was exposed. Note that enrollment for free monitoring services will expire on November 21, 2017.
Here are some helpful ideas and resources you may want to consider to keep yourself informed and help you mitigate risk and to protect yourself moving forward:
Stay alert. If you have been part of a data breach, the breached company may send you a notice. Retain all documents and consider any suggestions they may have. Also, pay attention to and retain any mail you receive that is unfamiliar to you, such as notices from the IRS regarding your taxes or any bills from unknown lenders.
Monitor your financial accounts. Visit your online bank and financial accounts, and set up any alert features they may have, if you have not already done so. This could help save some time and keep you notified of any unusual events when they occur.
Watch out for scams related to the breach. Do not trust e-mails that appear to come from Equifax regarding the breach. Attackers are likely to take advantage of the situation and craft sophisticated phishing e-mails.
Check your homeowner's insurance policy. Contact your insurance company or agent to see if additional ID theft services and/or credit monitoring services are available.
Monitor your credit reports. You can check your credit report for free once every twelve months by visiting https://www.annualcreditreport.com/index.action. Checking your credit report may help you identify any unusual activity, such as new accounts, new personal information or inquiries.
Initiate a fraud alert on your credit file. When you request a fraud alert be added with any of the three major credit bureaus, the bureau you contacted will notify the other two and alerts will be added with those bureaus as well. A fraud alert (also known as an initial security alert) will warn lenders that you may have been a fraud victim. This extra precaution will notify the potential lender that they should contact you before granting any new line of credit in your name. This fraud alert will stay on your credit report for 90 days. You can renew the fraud alert when it expires using the links listed on the right.
Freeze or lock your credit file. You may consider adding a security freeze with all three major credit bureaus. A security freeze will prevent potential lenders from accessing your credit report. Your credit report will only be accessible by unfreezing the account. If you are planning on applying for new credit in the near future, you may want to consider postponing the security freeze. Fees and requirements for adding and removing a freeze vary by state.
Limit credit reporting bureaus from sharing your credit file information without your authorization. By doing this, you can limit or remove the number of pre-screened offers from credit, insurance and telemarketing organizations. To opt out, visit www.optoutprescreen.com or call 888.567.8688.
Consider enrolling in identity theft protection to help safeguard your personal information. You may want to use one of the following sites for additional information and reviews.
If you want to get more information about the Equifax breach, you can learn more by visiting the Federal Trade Commission's web page on the breach at https://www.consumer.ftc.gov/blog/2017/09/equifax-data-breach-what-do. To learn more about how to protect yourself after a breach, visit https://www.identitytheft.gov/Info-Lost-or-Stolen.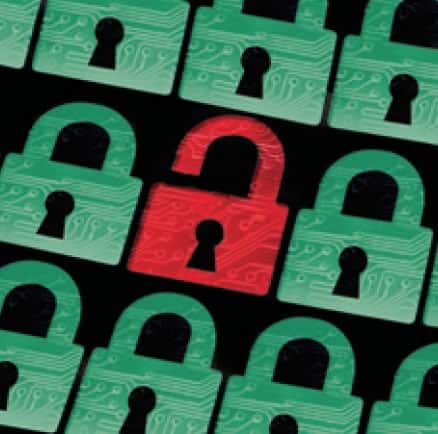 From Investments to Family Office to Trustee Services and more, we are your single-source solution.