There are several qualities expected from the people who manage your money and perhaps a shorter list of critical components required for a successful long-term fiduciary relationship – trust, loyalty, fair pricing, and stability.
Yet, in the decade since the financial crisis, our industry has systematically de-personalized personal service – the basis of lasting and rewarding relationships.
And, well, maybe we shouldn't be so surprised.
The deregulation of the financial services industry, the creation of banking behemoths, and the sea change in legislative and regulatory policies have generated enormous pressure to enhance the bottom line. This has been achieved substantially by reducing the largest expense item – personal service costs. Clients in the high-net-worth space have paid the largest toll.
They deserve better.
While disruption in the markets is unavoidable, if given the chance, investors are keen to steer clear of changes, turnover and surprises in all other aspects of their investing. Their goal is to build a solid, true fiduciary relationship with someone who understands their unique set of circumstances, as well as offers a steady hand through the storm.
Now we are on the brink of another wave of disruption: brand changes that promise additional de-personalization.
What happens when a legacy brand dies?
Recently, Bank of America announced sweeping changes to its U.S. Trust and Merrill Lynch brands, acquired in 2007 and 2008 respectively.
Merrill Lynch, the legacy investment and brokerage firm will be merged into a new BofA Securities division.
With "Mother Merrill" gone, clients are more likely to experience less face time with their advisor, more cross-selling of consumer products, new fee structures, and other "changing of the guard" fallout.
The same goes for former clients of U.S. Trust, which will now be homogenized into Bank of America Private Bank. This will certainly increase concerns by families who seek continuity in their investment, fiduciary and wealth manager.
Whether a financial services firm merges, fails or simply rebrands itself, changes at these institutions are highly disruptive to personal service by their very nature.
Higher fees, less face time
We live in a world where business is dominated by efficiency; but individuals don't follow the same rules.
What's good for the brand may not always be in sync with the wellbeing of the client, and as these efficiencies and changes are rolled out, cracks will begin to form. When a family entrusts their money to an advisor, they expect a personal, human connection. Their desire is to build a mutual and lasting relationship that fosters confidence and builds a foundation for effective planning and guidance. They want – and deserve to be taken care of.
It's shocking to think of those same long-term clients being passed off to an 800-number, conducting sensitive business or family issues entirely over the phone or electronically. There is an essential human need being forsaken – which is becoming clearer as investors question the concurrent lack of attention and rise in fees.
Abusive practices from money managers are nothing new, but are only recently being questioned by savvy investors. Taking the time to critically review fee structures with an eye to uncovering hidden or embedded fees and or having an experienced third-party regularly examine fees and statements is a wise practice. You may discover that the loss of personal service is not the only thing to be unhappy about.
On a positive note, with fees, as with service, there are still trustworthy financial advisors and wealth management firms eager for the opportunity to serve.
What does it mean to be a successful fiduciary?
The real value that a successful fiduciary, like Whittier Trust, brings to the table with clients is knowledge; not just that of current investing rules and the economic landscape, but knowledge of the client and their family – their history, legacy and expectations.
Building deep relationships that engender trust is earned over years, and can't be achieved in an environment of massive internal changes.
High turnover of advisors and the need to re-educate each new advisor regarding a family's priorities takes time and can be frustrating for all involved. This is where an experienced family office can step in and fill a void: providing unparalleled service across multiple generations using customized solutions tailored to the family's specific need. A boutique family office with a singular business focus on wealth management ensures seamless execution of goals, clear communication with every family member and makes a meaningful and lasting difference in virtually every aspect of a family's needs.
Our advice: find a wealth manager who invests in the long-view, who truly cares for your family's wellbeing and wealth today and for all of the generations to follow.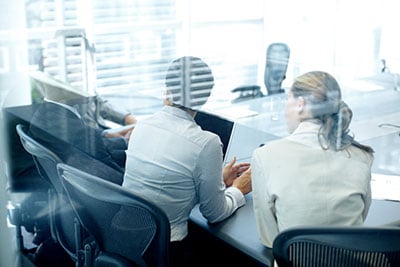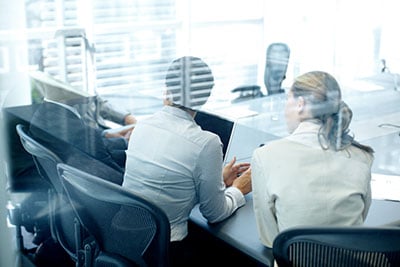 From Investments to Family Office to Trustee Services and more, we are your single-source solution.