Ten thousand boomers are retiring each day, and while that may not be you–yet—the time is approaching.
And while every individual has walked a different path, many follow a similar route in life—building careers and raising families.
But, eventually, the kids will grow up and you will find the right time to hang up your hat.
So, how can you maintain relevance in the transition from executive to permanently out-of-office?
Build your network, now.
Among all the charity galas and corporate retreats, you've amassed a collection of business cards of people who can ideally help you beyond the deal of the day.
Use the time you have with them now to discover commonalities and deepen your relationships.
Everyone ages. Many of your peers may be wondering how they will adapt as they begin to shy away from the events that once filled the calendar. Consider broadening your discussions beyond the business at hand so that you may discover common personal interests that will help you maintain your connections beyond your current business.
Help your community.
Time is a luxury that so many do not have. Now that there is no office to manage day-to-day, how will you spend your waking hours?
One idea is to look at your extended community and identify how you can best add value.
Do they need a spokesperson to help represent them to local government, or perhaps extra hands on a local beautification project? Executive life is often confined to a boardroom. Exploring new organizations that extend beyond your comfort zone could yield both new opportunities and positive experiences, with an entirely new group of "co-workers."
Become a mentor.
Generational divides do not have to separate us from the people who most need our help. As your career sunsets, many are just beginning theirs or finding new challenges to navigate.
Many local groups offer mentoring as part of a civic service, and companies do as well. You might also reach out to educational institutions that you have a relationship with to offer your time and energy.
First, begin by identifying how your experiences and skills can help others gain perspective or even open doors to new opportunities such as board positions.
Many times people are just looking for someone to troubleshoot a problem with or encouragement as they face uncharted waters.
Read a lot, buy write more.
Reading in the sunshine is a wonderful way to spend an afternoon while giving your mind a rest from the 24-hour news cycle. Since it is no longer your duty to know the industry news as it arrives at breakneck speed, why not open a novel that you've put to the side?
Similarly, the time for board reports has come to a close. But, the storytelling doesn't have to.
You've achieved a lot during your life, and have some interesting stories to tell. So, why don't you share it with the public? Platforms including LinkedIn and Medium offer anyone the opportunity to put the digital pen to digital paper.
Create a roadmap with Whittier.
Your retirement should be a destination you look forward to reaching. Make sure you enjoy the journey along the way.
Whittier Trust takes great pride in helping its clients cultivate a rich life. A consultation with one of our advisors can help you determine how to make those golden years glow.
We believe that leadership extends beyond the boardroom. Let us help you leave that legacy.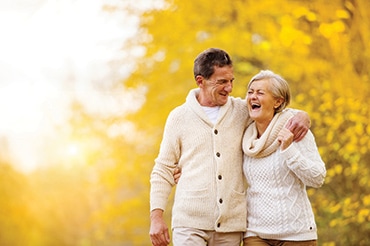 From Investments to Family Office to Trustee Services and more, we are your single-source solution.