The last few months of 2017 have been particularly trying. In addition to the omnipresent needs of people living in poverty and instability, our world has been shaken by massive hurricanes, devastating earthquakes, destructive wildfires, terrorism and mass shootings. As the year-end approaches and many of us begin to consider making charitable gifts, it can be overwhelming to decide which worthy causes to support.
First, identify what's stopping you. Where do you get held up in the process of making a year-end donation? Is it the sheer number of needy causes that stops you in your tracks? Not sure how to make sure the charity will do something noble with your funds? Once you tune into the root cause(s) of your inertia, it becomes much simpler to remove one obstacle at a time.
Whittier Trust's Philanthropic Services team has listed out a few tips to help you and your family get started.
1. Identify what you'd like to change or preserve in the world. What would you like to see more of? Less of? This can shine a light on the "cause" or "issue area" you'd like to support.
2. Determine if your issue area is broad or specific. For example, if you chose "quality education" do you really mean K-12? A more specific age range? Education of a particular style or philosophy? As specific and granular as you can get, you'll find it easier to make a charitable gift that you feel good about.
3. Research charitable organizations addressing your concern. This doesn't need to be time-consuming or challenging. Use Google to search for organizations doing what you want, in the area you want. Follow up with a search on https://www.guidestar.org to ensure the organization is a qualified 501(c)3 organization and is in good standing. Alternatively, you can call your local community foundation or the Philanthropic Services team at Whittier Trust.
4. Still not sure how much impact your gift will have? Give the organization a call. Although nonprofit leaders are stretched thin and might not get back to you right away, they love the opportunity to connect with prospective donors to show transparency and build a relationship with you.
5. Do you only want your contribution used for certain things? You have the right to designate your gift to a specific purpose. Just be clear about your wishes when making the gift and remember that the organization needs funds for day-to-day operations just as much as they need it for direct programs. It's best to designate your funds to something they can actually use!
6. Have you found yourself shying away from a donation because you don't want to get spammed with mass mailings and email campaigns? Simply note on your contribution form or in the memo of your check "Please omit me from all communications/mailings." They may call you to find out why, but from then on should always respect your wishes.
7. Timing is everything. If you want to claim a charitable deduction for your year-end gift, the donation must be POSTMARKED or charged to your credit card by December 31st. Be sure that the thank you letter from the charity includes the correct date of your gift. Gifting appreciated, publicly-traded stock is also an excellent tax efficient way to donate!
Questions? Contact Whittier Trust Philanthropic Services at 626.441.5188
Investment and Wealth Management Services are provided by Whittier Trust Company and The Whittier Trust Company of Nevada, Inc. (referred to herein individually and collectively as "Whittier Trust"), state-chartered trust companies wholly owned by Whittier Holdings, Inc. ("WHI"), a closely held holding company. WHI may utilize the services of its subsidiary, Belridge Capital, LLC, an SEC registered investment advisor, to provide sub-advisory services for certain accounts and proprietary private fund investments.
This paper is provided for informational purposes only. The views expressed by Whittier Trust's Chief Investment Officer are as of a particular point in time and are subject to change without notice. The information and opinions presented herein have been obtained from, or are based on, sources believed by Whittier Trust to be reliable, but Whittier Trust makes no representation as to their accuracy or completeness. Actual events or results may differ materially from those reflected or contemplated herein. Although the information provided is carefully reviewed, Whittier Trust cannot be held responsible for any direct or incidental loss resulting from applying any of the information provided. Company references are provided for illustrative purposes only and should not be construed as investment advice or a recommendation to purchase, sell or hold any security. Past performance is no guarantee of future results and no investment strategy can guarantee profit or protection against losses. These materials may not be reproduced or distributed without Whittier Trust's prior written consent.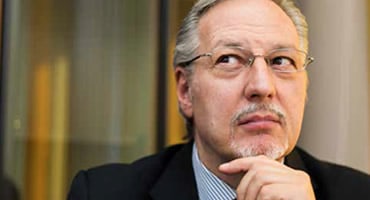 From Investments to Family Office to Trustee Services and more, we are your single-source solution.