The Whittier Trust Newport Beach office, an arm of Whittier Trust Company, has been named one of Orange County's 2023 Best Places to Work for midsize companies by the Orange County Business Journal. Recognition on this annual list highlights Whittier Trust's commitment to putting their employees first and their success in fostering an exceptional workplace environment based on the feedback and opinions.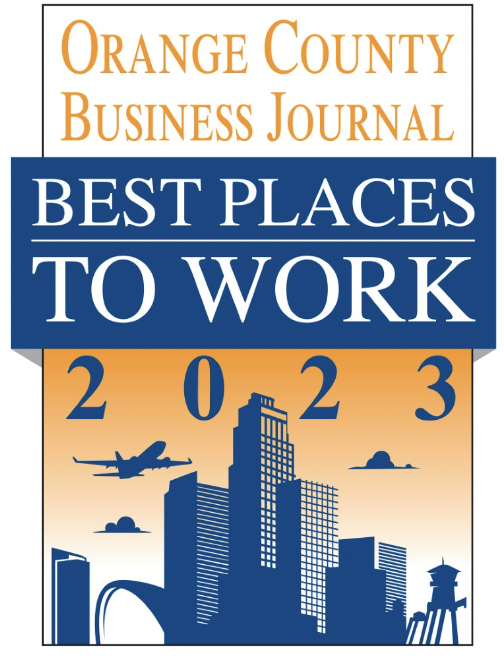 "We couldn't be more proud to be named one of Orange County's best places to work for the fourth time in five years," says Greg E. Custer, Whittier Trust Executive Vice President and Manager, Newport Beach Office, "At Whittier Trust, we take pride in a thriving work culture, rooted in trust and collaboration empowering our team to reach extraordinary heights, consistently delivering unparalleled service defining who we are."
Whittier Trust attributes its recognition as one of the best places to work by the Orange County Business Journal to the exceptional qualities of its team members. With an impressive employee retention rate, Whittier Trust takes pride in nurturing a dynamic and family-oriented culture that values innovative thinking, effective communication, and the cultivation of strong relationships. Whittier Trust places great importance on assembling teams of dedicated individuals who are enthusiastic about contributing to a collaborative environment. Whittier Trust also recognizes that providing exceptional client service begins with a culture of leadership and collaboration, fostered through knowledge, professional development, and mentorship. Committed to the growth of both employees and business, Whittier Trust understands that success is intertwined with the growth and well-being of their team.
Orange County Business Journal's Best Workplaces list identifies, recognizes and honors the best places of employment in Orange County, California, benefiting the county's economy, its workforce and businesses. It delves into the core aspects that truly define an ideal workplace: the culture, mission and values that shape the Whittier employee experience. Workforce Research Group conducts a two-part process. The first part consisted of evaluating each employer's workplace policies, practices, and demographics, representing approximately 20% of the total evaluation. The second part consisted of an employee survey to measure the employee experience, worth approximately 80% of the total evaluation. The combined scores determined the final ranking.
The ranking of the winning organizations were released via a special section of the Orange County Business Journal's July 3 issue.