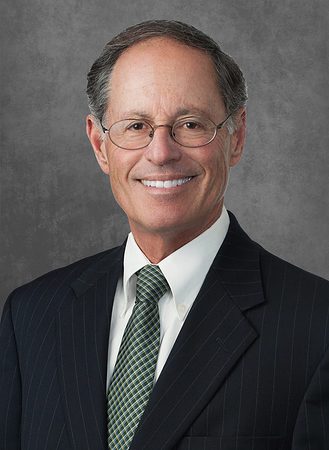 Andrew S. Garb
Director
South Pasadena, CA
Andrew Garb has spent over 45 years as a trust and estate litigator and attorney for non-profit organizations at Loeb & Loeb in Los Angeles. He was also Managing Partner of the firm for several years. Since 2004, Mr. Garb has served as one of three Trustees of the J. David Gladstone Institutes, a Medical Research Organization affiliated with UC San Francisco Medical School and San Francisco General Hospital. He also serves on foundation boards including The Roddenberry Foundation and Kane Educational and Research Foundation.
Mr. Garb has been active in several community activities. These include Co-Founder, former Chair of the Board, Success Through the Arts Foundation; Former President and Member of the Executive Board and Board of Directors of the Greater Los Angeles Board of Directors, Member of the National Grants Review Committee (2009-2013), 1986 Gold Medal Award Honoree, 2010 Chairman's Citation Award Recipient, 2011 Modell Leadership Award Recipient, 2013 Miller Volunteer Excellence Award, Crohns & Colitis Foundation of America; Former Member of the Board of Directors, Constitutional Rights Foundation; Former President, Vice-President, and Director, and recipient of Kehillat Builders Award, Kehillat Israel Synagogue, Pacific Palisades, California; and Former Member of Board of Overseers, The Westmark School (formerly Landmark West School). In addition, Mr. Garb has served on the Board of Directors of Getty Images, Inc.
Mr. Garb is also an accomplished author with several book and article publications as well as a leading speaker within the various Southern California trust and estate organizations and bar associations.
Mr. Garb received his B.A. from UCLA. He received his J.D. from Harvard Law School and his LL.M. degree from USC. He also was a research assistant at Yale Law School and USC Law School.