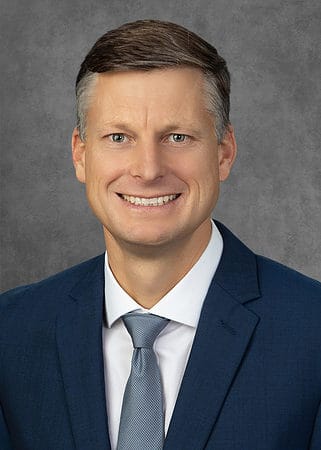 Caleb Silsby
Executive Vice President, Chief Portfolio Manager
Newport Beach, CA
Caleb is the Chief Portfolio Manager working at Whittier Trust since 2006. Caleb's background includes virtually all asset classes. Since joining Whittier Trust, Caleb has been the lead Portfolio Manager on the fixed income strategies, lead research analyst on the Industrial and Energy equity sectors, and prior to joining Whittier Trust, Caleb worked in real estate. Caleb oversees the investment team for the Seattle, San Francisco, West Los Angeles and Newport Beach offices. Additionally, Caleb manages portfolios for individual high net worth clients, foundations and endowments.
Caleb received his MBA from the University of Southern California in addition to a graduate certificate in Financial Analysis and Valuation.  He has a Bachelor's degree in Economics from St. Mary's College of Maryland, Honors College. He is a CFA® charterholder and is a CFP® professional.
Caleb is a member of the CFA Orange County Society and is a board member of the Crystal Cove Conservancy. Caleb also volunteers with Junior Achievement USA, the world's largest organization dedicated to educating students about workforce readiness and financial literacy.