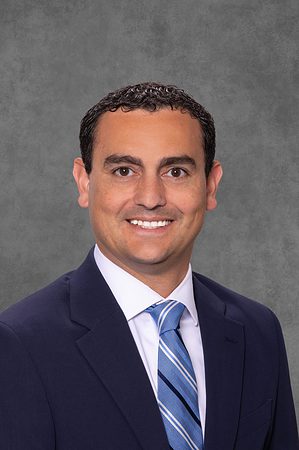 Derek S. Hamblet
Vice President Client Advisor
Reno, NV
Derek is a Vice President and Client Advisor with Whittier Trust Company of Nevada. Derek is responsible for providing financial, fiduciary and family office services to high net-worth families, individuals and tax-exempt entities. He works closely with clients, their family members and their advisors to build individualized, multi-generational strategies and solutions to help meet complex financial needs.
Derek has more than 12 years of investment management and fiduciary experience. Prior to his Client Advisor role, Derek was an Investment Analyst at Whittier Trust analyzing telecommunications and health care companies for Whittier's core equity strategies. He also managed and assisted senior portfolio officers with the management of accounts for high net-worth individuals, families and foundations. Prior to joining Whittier Trust, Derek was a Product Specialist at Pertrac Financial Solutions providing investment analytics, solutions and support for asset managers across the globe. 
Derek earned his Bachelor of Science in Finance with an emphasis in Economics and Accounting and a Master's in Business Administration (MBA) from the University of Nevada, Reno. Derek earned his certificate in Financial Planning from Bryant University, and is a CERTIFIED FINANCIAL PLANNER TM professional. Derek is also a Honors Graduate of Cannon Trust School, holds the Certified Trust and Fiduciary Advisor (CTFA) designation and is a member of the University of Nevada, Reno Foundation Planned Giving Advisory Counsel.