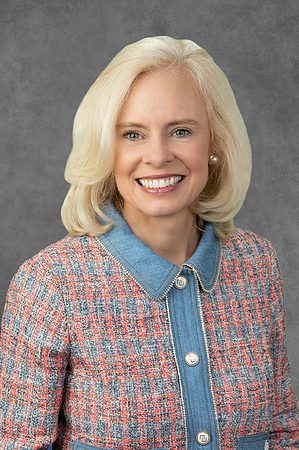 Elizabeth M. Anderson
Vice President
South Pasadena, CA
Liz is a Vice President with Whittier Trust Company and her primary focus is developing new relationships. Liz is passionate about assisting business owners with succession planning and pre-liquidity personal planning. Based in the firm's South Pasadena office, she oversees several relationships throughout Southern California. Liz spends much of her time working in Santa Barbara, Montecito, and Ventura, as well as Los Angeles and the San Fernando Valley.
Liz is responsible for various marketing and business development strategies throughout the company, working closely with Client Advisors and Portfolio Managers in all offices. Her strengths are solving complex financial and family dynamics issues for clients who seek to optimize their quality of life and the lives of those important to them.
Before joining Whittier Trust in 2014, Liz spent more than a decade directing marketing with a business law firm in Downtown Los Angeles, improving brand awareness and expanding the firm's client base. She earned her Bachelor's degree in English at the University of California, Berkeley, has a Certificate in Financial Planning from Pepperdine's Graziadio School, and is a Certified Exit Planning Advisor.
A native of Los Angeles, she is active in many organizations throughout Southern California, including Association for Corporate Growth, the Pacific Council on International Policy, the Huntington Library Society of Fellows, the Lobero Theatre Ghostlight Society, and Exit Planning Institute.