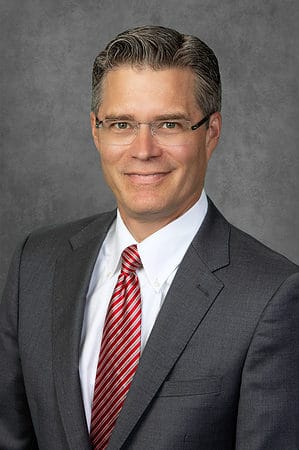 Greg E. Custer
Executive Vice President, Manager, Orange County Administration
Newport Beach, CA
Greg is an Executive Vice President and Manager of Orange County's Newport Beach office. Greg provides client administrative services to a wide range of client profiles with a focus on the very high net worth individual. Greg advises clients on matters ranging from estate plans, gifting, and real estate, to various concierge services. He provides a type of service that allows the clients to manage their affairs by delegating certain aspects to their professional team. His expertise has grown to include assisting with and managing a team of professionals while also providing a wide range of advice on many issues including real estate, aviation, lending and significant item purchases.
Prior to joining Whittier Trust, Greg spent a number of years with First Interstate Bank, City National Bank in Beverly Hills and then Citizens Business Bank in Pasadena, managing personal trust accounts and his clients' real estate assets.
Greg received his Bachelor of Arts degree in Business Administration and his Bachelor of Science degree in Economics from the University of Puget Sound. He is a graduate of Cannon Financial Institute's Trust School and holds the Certified Trust and Financial Advisor (CTFA™) designation. For the past three years, Greg has been named to The Orange County Business Journal's OC500, the list of most influential individuals. Greg is a past President of the Southern California Trust Officers' Association, The Fiduciary Round Table and former board member of San Marino Rotary, South Pasadena San Marino YMCA, 5 Keys Estate Planning Council of Glendale Adventist Hospital and the Estate Planning Council of Arcadia Methodist Hospital. Greg is on the board of The United Way's Executive Council to End Homelessness, the YMCA of Orange County, Orange County Sherriff's Advisor Council is also a Director for The Tournament of Roses and has served as a chair on several committees currently overseeing the construction of the Rose Parade Floats.