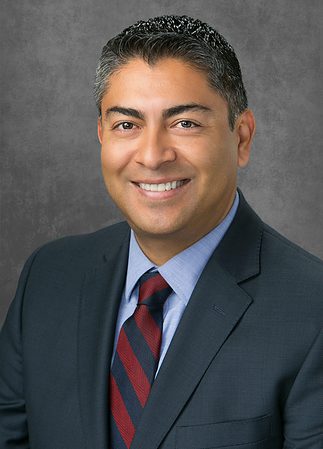 Gus Sanchez
Senior Vice President of Human Resources
South Pasadena, CA
Gus is Senior Vice President of Human Resources at Whittier Trust. He is responsible for Whittier's talent acquisition, employee benefits, compensation, employee relations, talent development, and employee engagement. He is also responsible for the management of telecommunications, office services, premises maintenance, and security at all locations.
Prior to joining Whittier Trust Gus held a number of positions in entrepreneurial ventures in the food service, and manufacturing industries.
Gus began his career with Whittier Trust in 1998 as an associate in the Office Services Department. He has worked in a number of positions in Office Services, Corporate Accounting and Human Resources.
Gus is a certified Senior Professional in Human Resources Management, and he is a graduate of the Executive Program from the UCLA's Anderson School of Management. He holds the Certified Retirement Plan Fiduciary designation and has completed the Certified Employee Benefits Specialist program from the Wharton School of Business and the International Foundation of Employee Benefits.