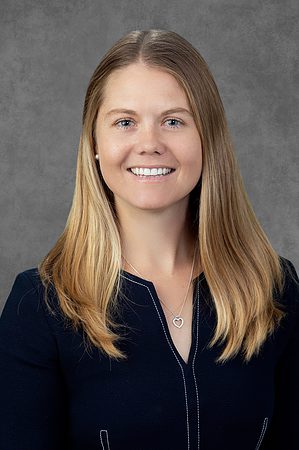 Haley Kirk Dahl
Vice President, Philanthropic Services
Newport Beach, CA
Haley is a Vice President, Client Advisor in Whittier Trust's Orange
County office. She is responsible for assisting in the administrative and
planning of high net worth individuals and their families. Haley
develops and maintains relationships with clients and their existing
team of professional advisors to provide seamless service in the areas of
philanthropy, family continuity, planning, and trust services. Haley
specializes in philanthropic advisory services for Whittier Trust's
foundation and donor advised fund clients. She has been with Whittier
Trust since 2016.
Haley earned her BA in psychology from Stanford University, where she
also minored in political science. Before joining Whittier Trust, Haley
worked at Vodafone Americas Foundation focusing on grants
administration and business giving strategies. Prior to that, she worked
at Cisco, executing corporate social responsibility initiatives.
Haley earned her Chartered Advisor in Philanthropy (CAP®) designation
from The American College in April of 2018 and is in the process of
completing her MBA at the USC Marshall School of Business and her
Certified Trust and Financial Advisor (CTFATM) from Cannon Financial
Institute's Trust School.
Haley is on the Planned Giving Advisory Committee of Hoag Hospital
and a Board Member of Orange County Advisors in Philanthropy (OC
AiP). In her free time she enjoys sailing, reading, and walking her dog.