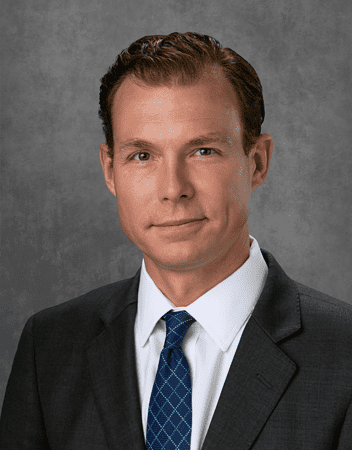 Jeff R. Treut
Vice President, Client Advisor/Business Development
South Pasadena, CA
Jeff Treut is Vice President,  Client Advisor/Business Development at Whittier Trust's South Pasadena office. Jeff's background includes experience immediately prior to Whittier Trust in the Private Wealth Management division of UBS, an area of the firm that meets the sophisticated needs of a select number of global families and individuals with significant wealth.
Before UBS, Jeff co-founded a boutique investment banking group dedicated to advising family offices on private opportunities. In this position, Jeff was able to utilize the experience in investment banking that he developed while working at Blackstone and Morgan Stanley early in his career.
In addition, Jeff played a key role in creating a tax-advantaged fund structure for Paulson & Co. (Paulson Partners Premium LP) and he helped build GettingHired, a job board for the disabled community that was acquired by Allegis Group.
Jeff received his Bachelor of Arts degree from Bowdoin College and his Juris Doctor degree from Harvard Law School.