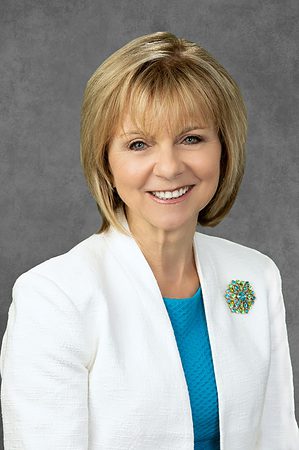 Lisa K. Edwards
Senior Vice President, Client Advisor
South Pasadena, CA
Lisa is a Senior Vice President, Client Advisor in Whittier Trust's South Pasadena office. Lisa works with several of our high net worth client families as the relational "quarterback." Her clients view her as their go-to person; either she is able to resolve a question or issue, or she is able to marshal the resources within Whittier Trust to ensure that it is taken care of. She interfaces frequently with their advisors, including lawyers and CPAs, making sure that all deadlines are met and projects are completed on time, whatever they may be. Lisa has been with Whittier Trust for over fifteen years.
Lisa began her professional career as an attorney in private practice, specializing in trust and estate work. She left practice to work for a bank trust department, and spent the next several years working at different financial organizations in various departments, all related to trust administration and taxation. Immediately prior to joining Whittier Trust she worked as the manager for the entire Trust division of a major California bank.
A second generation native Californian, Lisa received her Bachelor's degree from the University of California Santa Barbara and her Juris Doctor degree from the University of the Pacific's McGeorge School of Law. She is an active member of the California State Bar, including its Probate and Trust Division. She is a past President of the Pasadena Estate Planning Council. Lisa is certified by 21/64 (a division of The Andrea & Charles Bronfman Philanthropies) as a multi-generational advisor to families. Currently she serves as Vice President of The Harmony Project, a charitable organization dedicated to enhancing the lives of low-income children in Los Angeles through after school music programs.