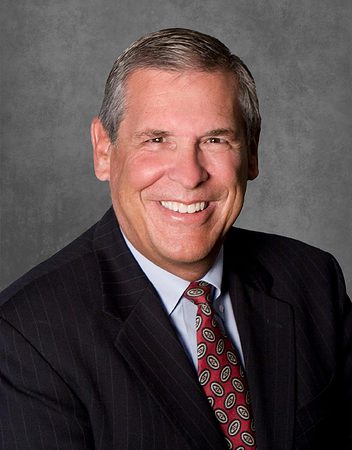 Steven G. Pizula
Director
South Pasadena, CA
Steve Pizula spent his 40-plus year career with Deloitte & Touche LLP ("Deloitte"), where he served as a Supervising Audit Partner for some of the firm's most significant multi-national public and privately held companies. He developed an outstanding reputation in Southern California as a trusted business advisor and resource to senior management and boards during times of significant change. Steve has taken part in major strategic realignments, restructuring discussions with lenders, and other complex, high-value transactions. Steve has deep expertise in Securities and Exchange Commission matters, Sarbanes Oxley compliance, corporate governance policy development, and internal financial and accounting control evaluation.
Steve has had the privilege to serve a number of Orange County's oldest and most iconic privately owned businesses and their founding families—including South Coast Plaza, Orange County Register, Knotts Berry Farm, and In-N-Out Burger.
In addition to distinguished client service, Steve held a number of leadership positions over the years, most recently serving as the Practice Growth Leader for Southwestern U.S. Practice (Southern California, Arizona and Nevada)—achieving the highest organic growth rate nationally within Deloitte. Steve has served on the Board of Directors for a number of not-for-profit organizations, including Forum for Corporate Directors, Treasurer of Orange County Business Committee of the Arts, and the USC Leventhal School of Accounting Board of Advisors. Additionally, he served as President of the Olive Crest Abused Children Foundation, Treasurer of Southern California Easter Seals Society, and on the Irvine Barkley Theater board.
Steve is a CPA licensed in the state of California and a 1977 graduate of the University of Southern California. Steve has lived in Irvine since 1978, has been married for over 37 years, and has four grown children.