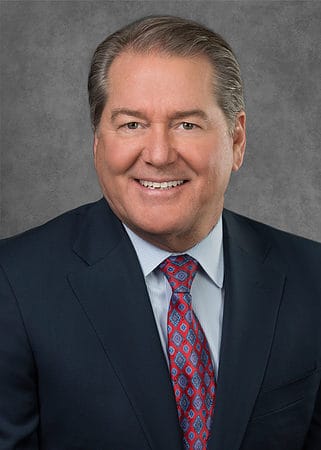 William E. Ramsey
Director
Reno, NV
Bill is the President and a Director of Whittier Trust's Nevada subsidiary, The Whittier Trust Company of Nevada, Inc., and a Director of Whittier Trust Company.  He is responsible for overseeing its Reno, Nevada, and Seattle, Washington offices. The Nevada subsidiary includes 30 professionals and has assets under management and advisement in excess of $5.5 billion.
Bill opened Whittier's Nevada subsidiary and offices in 1994 after working as a client advisory officer of the company's California subsidiary for two years. Prior to that, he worked in the Financial Management and Trust Services division of Security Pacific National Bank, where he administered complex trusts of high net worth family relationships. His prior eight years were spent in the securities industry, first with the Santa Barbara offices of Dean Witter Reynolds, Inc. and later with Smith Barney, Harris Upham & Co. He began his financial career at the Bank of Montecito.
Bill is a Certified Trust and Financial AdvisorTM and has more than 36 years of experience in financial services. He is a graduate of the American Bankers Association's National Trust School and is a member of the Estate Planning Council of Northern Nevada. Bill currently serves as a Director and Treasurer of the National Automobile Museum. He is a past president of the Board of Directors of the Nevada Museum of Art and previously served as a member of the board for the Saint Mary's Foundation and as a member of the Planned Giving Advisory Council of the University of Nevada, Reno. He has also been active in the support of many other Northern Nevada charities.