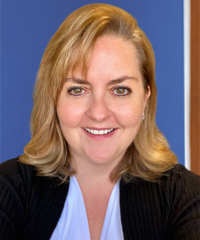 Brandi J. Fields
Vice President, Client Advisor
Los Angeles Office
Brandi is Vice President, Marketing Director and Client Advisor in the firm's South Pasadena office. Brandi has been providing financial services to high net worth individuals for more than twenty years. Her attention to detail helps strengthen and build relationships with clients to provide seamless services in the areas of client administration and portfolio management.
Prior to joining Whittier Trust, Brandi worked at Santa Barbara Asset Management (a subsidiary of Nuveen Investments) and was a Partner of Capital Partners, LLC, an investment counseling firm located in Pasadena, California. Prior to that, she was an Assistant Vice President with Van Deventer & Hoch. Brandi started her career in the United States Navy and served as Cryptologic Technician, Communications.
Brandi received her Bachelor's degree, magna cum laude, in Business Administration from Woodbury University.