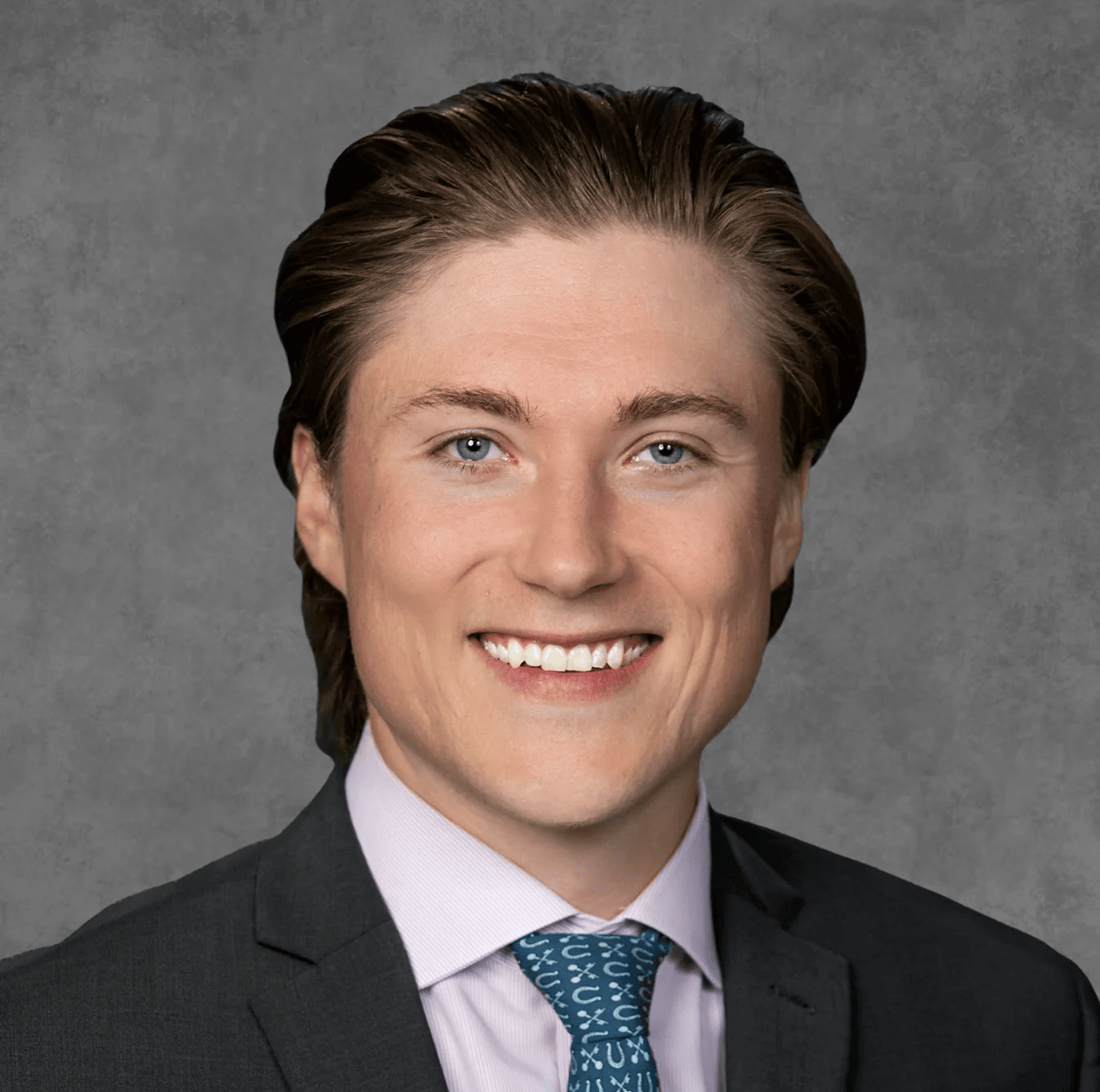 Whittier Trust is excited to announce the promotion of Tom Suchodolski to Vice President, Client Advisor at its South Pasadena Office. Tom has more than five years of experience providing ultra-high-net-worth clients with strategic wealth management services and advice.
As Vice President, Tom Suchodolski plays a key role in providing comprehensive financial services to high-net-worth individuals and their families. His deep knowledge across various disciplines, including trust and estate planning, investment management, and wealth preservation, enables him to deliver comprehensive and tailored solutions to our valued clients.
"I couldn't be more excited to announce Tom Suchodolski's well-deserved promotion to the role of Vice President at Whittier Trust." said Kim Frasca-Delaney, Senior Vice President at Whittier Trust. "Tom's qualifications reflect a deep understanding of financial intricacies and trust matters and enable him to provide guidance and solutions to his clients."
Tom joined Whittier Trust in April 2019 and has continued to demonstrate his ability to successfully execute his clients needs. Before joining Whittier Trust, Tom worked as a Litigation Support Associate in the forensic accounting group at CBIZ MHM, LLC in Los Angeles. He worked closely with ultra-high-net-worth clients and their legal representatives, providing assistance on intricate family-related matters of significant complexity.
Tom possesses an array of skills and qualifications. Holding an active Certified Public Accountant (CPA) license and a Certified Trust and Financial Advisor (CTFA) license, Tom demonstrates his expertise in the field of finance and accounting, showcasing his strong understanding of financial regulations, tax laws, and investment strategies. Moreover, Tom's dedication to development led him to embark on a transformative four-month language-intensive study abroad program in Berlin. As a result, he obtained a B1 certification for the German language.
Tom is a graduate of the University of Redlands, where he earned a Bachelor's in Accounting. Tom remained on the Dean's list throughout the entirety of college as a four-year student-athlete on the Varsity men's tennis team.