Whittier Trust has been named one of L.A.'s 100 Best Workplaces by the Los Angeles Business Journal. The Whittier Trust offices rank as number 25 out of all midsize companies in the Los Angeles area. This is the second year in a row Whittier Trust has been included on this prestigious list. The award underscores the wealth management company's dedication to prioritizing people and their achievement in cultivating an outstanding work environment.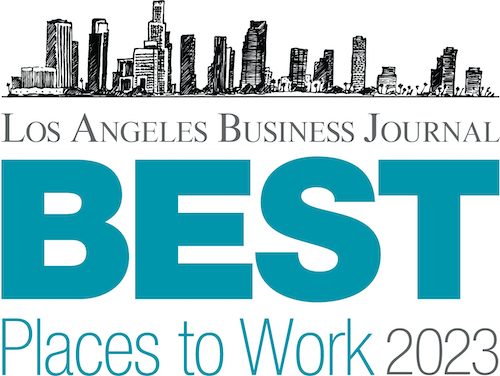 Recognition on the 100 Best Workplaces list by the Los Angeles Business Journal compliments Whittier Trust's Newport Beach office and Whittier Trust Company of Nevada's Seattle office which were recognized on the best places to work lists of the Orange County Business Journal and the Puget Sound Business Journal, respectively.
"I am humbled by the recognition of our company as one of Los Angeles's top 100 best workplaces, and I'm proud of each and every member of our team. We have always placed our people at the heart of our success, fostering a culture that values passion, collaboration, and above all, a shared commitment to our clients. It is through their collective efforts and a belief in our shared vision that we continue to thrive and make a positive impact on the lives of the families and the community we serve. This acknowledgment not only reaffirms our commitment to fostering a supportive and empowering environment but also motivates us to reach for even greater heights" - David Dahl, CEO & President, Whittier Trust.
Companies on each local list are selected as a result of a months-long research process focused on identifying the culture, mission and values that shape the employee experience, the core tenets of what defines an ideal workplace. For Los Angeles, The Workforce Research Group administers surveys to employees of participating companies. The survey ranks small, medium, and large companies on subjects such as leadership, corporate culture, communications, and more.