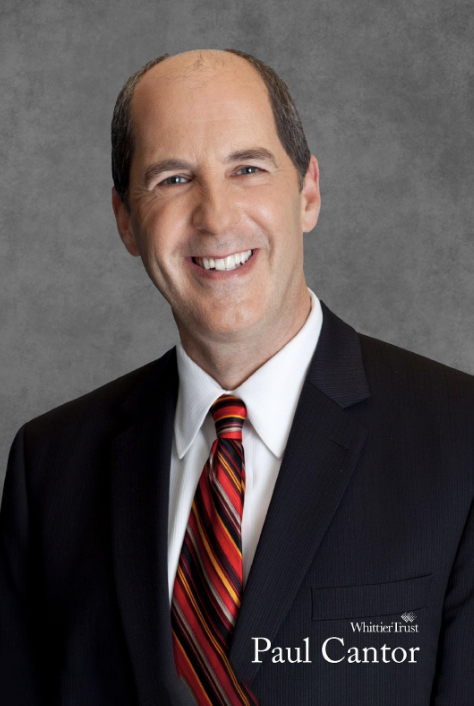 Whittier Trust announces the retirement of Paul Cantor after 13 years of extraordinary service and commitment as Executive Vice President, Client Advisor, and Northwest Regional manager.
Nickolaus Momyer, Senior Vice President and Senior Portfolio Manager with Whittier Trust, will assume the role of Northwest Regional Manager, Senior Vice President, Senior Portfolio Manager.
"Paul's many years of service have been a gift to us here at Whittier Trust and to our clients. He has been a valuable part of our expansion in the Portland and Seattle markets and a huge reason the Northwest Office was named a Top Five Multifamily Office by the Society of Trust and Estate Practitioners in 2021. We are saddened to see him go and to lose his presence in the office, but we're also so grateful for what he's done for our clients." — David Dahl, Whittier Trust President & CEO
In his new role, Nick Momyer will take over the leadership of Whittier Trust's Northwest Region. The Seattle and Portland Offices are two of Whittier Trust's many growing teams and client bases, reflecting a continued effort to connect with individuals and families locally. In his continuing role as a Senior Portfolio Manager, Nick is responsible for helping establish the investment philosophy of the firm. He's also responsible for the selection of individual securities and appropriate asset allocation ranges for client portfolios.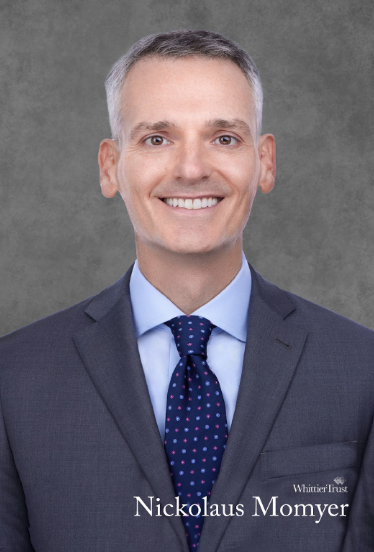 "Nick Momyer was the clear choice to succeed Paul as Northwest Regional Manager. Nick has a long resume full of great experience behind him, and he's done exceptional work in focusing on our clients and enhancing the Northwest Team. Nick is deeply embedded in the northwest area through his work as a board member with The Seattle Public Library Foundation and as a member of the Investment Committee at The Mountaineers. His commitment to the local community aligns with Whittier Trust's vision to make a meaningful and lasting difference in the communities that we do business in," said Dahl.