5 Benefits a Family Office Can Offer Your High-Net-Worth Clan
As a family starts to amass wealth, its matriarch or patriarch typically controls its assets and makes the decisions. Things are still simple. With time, they get more complex. So the family head will enlist investment, legal, tax and other advisors.
Generations down the line, the activity of multiple experts can generate more complexity than it's worth. That's when it may be time to consider using a multi-family office. Such an office can offer a family cost savings, constant access to expertise, and efficiencies of scale, among other things.
That office will function as the "quarterback" for the family it serves, said Kimberly Frasca- Delaney, a Vice President and Client Advisor with the Whittier Trust Company's office in South Pasadena, California.
Whittier Trust, which originated as the private office of Southern California's prominent Whittier clan, now provides office services for more than 400 high-net-worth families.
Beyond performing what Frasca-Delaney calls the "bread-and-butter" duties of managing a wealthy family's finances — from keeping the books for businesses and investments to dealing with tax matters — the office will help it prepare for its future, assuming such tasks as estate and tax planning, risk management and succession planning.
Here are five benefits a family office can offer in particular.
1. A holistic approach to asset management.
A family office isn't selling financial products itself, so its staffers can offer the solutions that best fit each family.
An intimate knowledge of the family it serves and an awareness of the risk tolerances and asset preferences of its members lets an office give tailored advice while retaining sight of the broader context.
A family office provides a "life balance sheet" in addition to a "financial balance sheet," Frasca-Delaney explained. Sometimes those balance sheets differ. A family office, permeated with the values of the family itself, can adjudicate between the claims of each.
2. Protective wealth education and oversight.
A family office doesn't serve only the wealth creators. It serves their spouses, kids and grandkids, too. An office can educate younger family members about responsible wealth stewardship.
A family office will also prepare a monthly balance sheet with which each family can track its assets, its spending, and its business and personal income.
"Our job is not to judge, but to keep the family safe from financial trouble," said Frasca-Delaney.
That job includes keeping an eye out for red flags. If a family member tends to overspend, for example, the family office can enlist a neutral party to intervene.
In some cases, intervention into a matter like overspending can uncover other issues — such as substance abuse or mental illness.
3. Expert transition planning for multigenerational wealth.
An essential function of a family office is to know the fine points of the existing trust and estate planning documents — and to make sure family members know them, too.
It's crucial, Frasca-Delaney stressed, that family members convene to discuss transition planning so that each member feels both protected and empowered. That's especially important given that more than nine out of ten people want to amend their documents once their kids are older or other matters have changed, she added.
If older family members experience cognitive decline or illness, the family office can make sure that everyone is well taken care of — and that transitions due to incapacity or death are as easy as possible.
"We're the ones that can say, 'OK, we know this document and we know what to do,'" said Frasca- Delaney. "'In terms of the assets, here is how everything is titled and here's how everything is going to be divided once the person passes.'"
4. Neutral advice on family differences of opinion.
No family is immune to financial and personal disagreements.
"We ask clients at the outset, 'Is there anything we need to know about the family dynamic?'" Frasca-Delaney said.
Such knowledge lets a family office act tactically. When a family is defined by a powerful matriarch or patriarch, for example, Whittier might supplement a team with members similar in age to the matriarch or patriarch's adult offspring — the better to reassure those offspring that they have a personal contact and advocate they can turn to.
At the same time, said Frasca-Delaney, "We are respectful of the people who create the wealth."
5. Philanthropic planning tailored to a family's needs and interests.
High-net-worth families are often committed to charitable giving. A family office can provide the legal and tax compliance advice needed to maximize the impact of a family's philanthropy, whether it happens through a family foundation or a donor-advised fund.
The family office can also help with philanthropic efforts across generations. One of Whittier's families is creating a "junior board," on which the clan's grandchildren will sit. Frasca-Delaney will work with that board to make grant and plan decisions.
Harking back to point 4, philanthropic endeavors can be great for a family's internal politics. Philanthropy, Frasca-Delaney said, is an area in which it's often possible for family members to find common ground.
Giving undivided attention to a family's needs.
In addition to providing those five benefits, a family office can work nimbly to help a client solve problems that suddenly arise. Frasca-Delaney said that Whittier Trust recently worked with a client who bought a ranch in Paso Robles, California, with the intention of starting a winery. Whittier put the buyer in contact with one of Whittier's other clients who could offer advice about pulling off the project.
The overriding benefit of working with a family office is the level of attention that it can devote to your clan.
"We know your finances, and we know your family," said Frasca-Delaney. "We're not just looking at your hard asset balance sheet, but at tangible and intangible dynamics that are going to have weight in the decisions you make going forward."
Written in partnership with Forbes BrandVoice.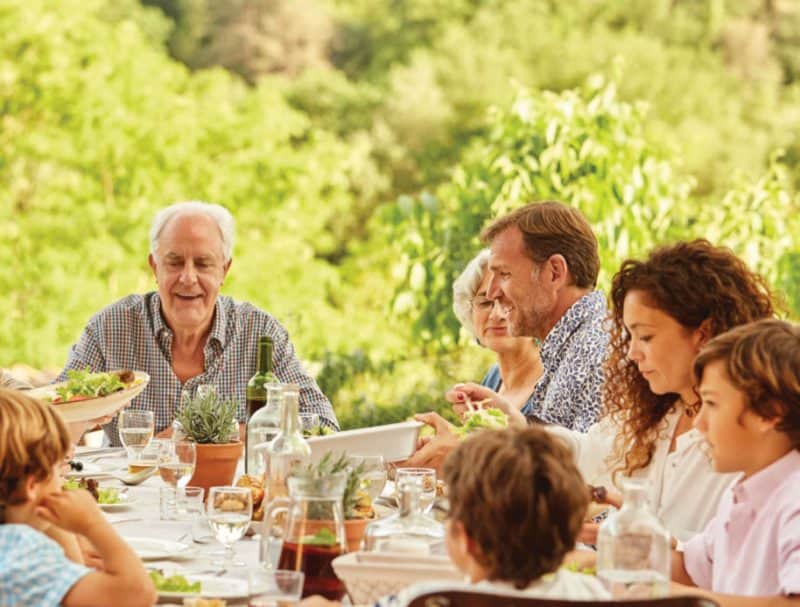 FIVE BENEFITS OF A FAMILY OFFICE
A holistic approach to asset management
Protective wealth education and oversight
Expert transition planning for multigenerational wealth
Neutral advice on family differences of opinion
Philanthropic planning tailored to a family's needs and interests
From Investments to Family Office to Trustee Services and more, we are your single-source solution.